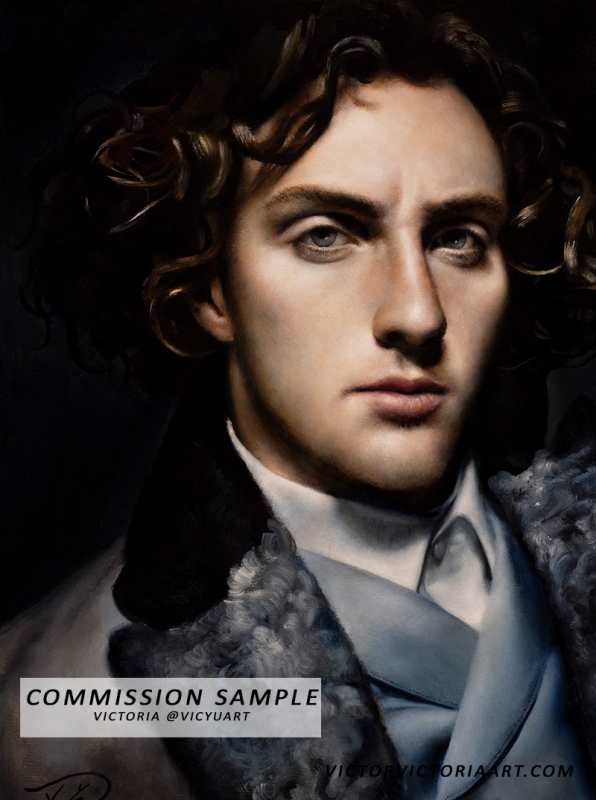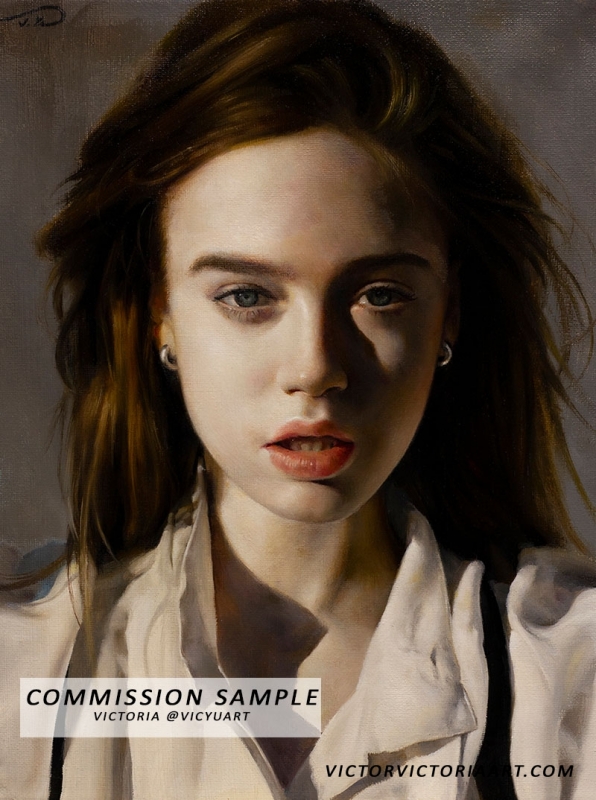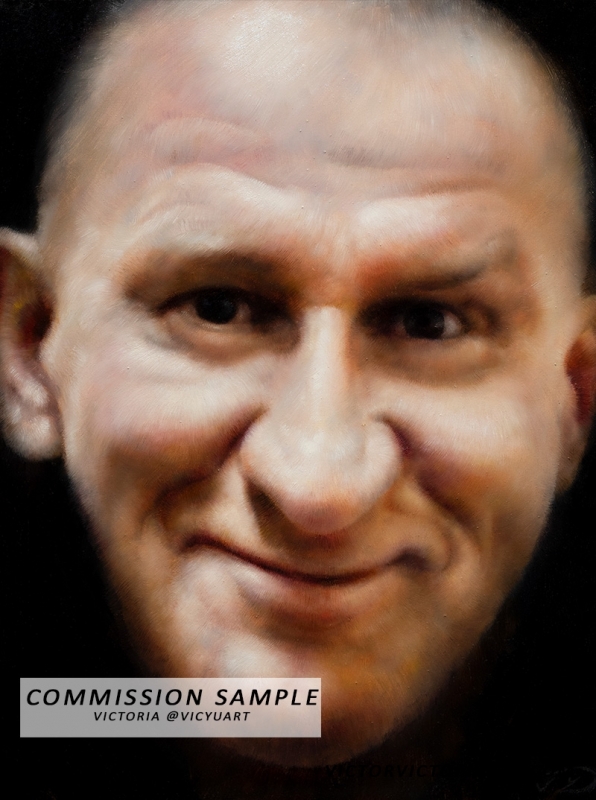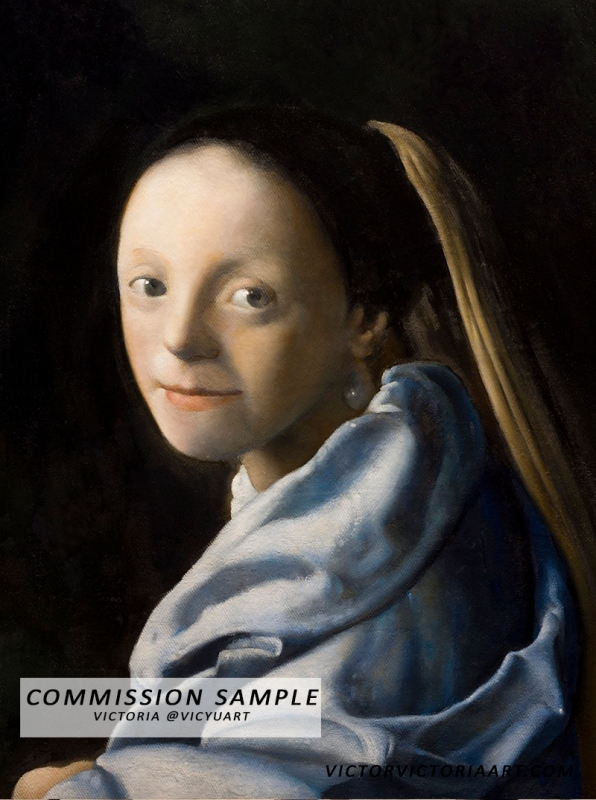 Since ancient times, portrait painting has been a staple for artists around the world as a means of expression to connect with the subjected individual or group – and that tradition continues to this day. Custom portraits make beautiful and timeless gifts for friends and family and will be cherished and enjoyed for a lifetime and beyond.
Let me show you the magic of Oil on Canvas in capturing the precious moments and emotions of people within each brushstroke.
• All of my portrait paintings are life-size or larger than life-size.
• I offer the following sizes, but you can always ask for custom sizes.

16″ x 20″ inches (41 x 51 cm) = $6000
24″ x 36″ inches (61 x 92 cm) = $7000
30″ x 40″ inches (77 x 102 cm) = $8000
40″ x 60″ inches (102 x 153 cm) = $10,000
• All of my portraits are traditionally painted, using artist-grade oil paints on a triple primed 100% cotton canvas. Once complete, a layer of varnish is applied to seal the painting.
** Please email me and ask for quotes before proceeding to check out.

1) Select the size of painting you would like to commission. Complete checkout.
2) Send me an email and include a short description and photo(s) you'd like me to paint. For photos, a high-quality picture is ideal so that I can achieve the best possible result:) My e-mail is vicyuart@gmail.com
3) Painting begins! I work my magic and will keep you updated throughout the commission process. Approximate time of completion (for the smallest painting size) is 3 – 8 weeks from receiving the photo.
(Larger paintings may take around 12 – 16 weeks)
4) Once completed, your new masterpiece is carefully packaged and shipped (shipping is free). Frame it up and enjoy!
** Please note that all commissions are non-refundable and arrive unframed, so don't hesitate to ask questions prior to placing an order. Thank you!
• How long does it take to finish a painting?
Approximately 3 – 8 weeks. (For small sized painting, 16″ x 20″ inches (41 x 51 cm))
This includes giving the oil colors proper time to dry before shipment.
• Do you offer larger sizes?
Yes! Send me a message so I can let you know what is available.
• Is there a limit to the number of subjects I can commission?
In most cases, yes, since all portraits are painted life-size. Please send me a detailed message so that I can better understand your request, as different subjects may require more time/larger canvas to complete.
•How do you ship your paintings?
For smaller works, the canvas will be shipped stretched (attached to the stretcher frame). Larger works may require the canvas to be rolled and transported inside a shipping tube.
• How much is shipping? Do you ship internationally?
Shipping will be included in the painting price to any destination worldwide.
Have other questions, comments or suggestions? Please let me know and I'll be happy to help:)

* * Shipping Timeframe * *
• Canada: 1 – 2 weeks
• International: 2 – 6 weeks
(shipping upgrade and insurance available for domestic and international orders upon request)
If any problem should arise during transit, please notify me immediately and I will try my absolute best to solve the issue.
** Shipping estimates of arrival are not guaranteed and can vary. I cannot be held responsible if customs hold your package for inspections, or for any customs and import taxes that may apply.
• All Commissions are final sale. No returns or Exchanges.

• Finished commission painting is for your personal use only and cannot be reproduced, commercially or otherwise, unless specified and arranged with the artist. VicyuArt retains all rights to the image. Copyrights are not transferable with sale.
• VicyuArt is open to using the image of completed commissions for commercial and advertising purposes without receiving permission from the commissioner.
VicyuArt© all rights reserved
COMMISSION A PAINTING TODAY!